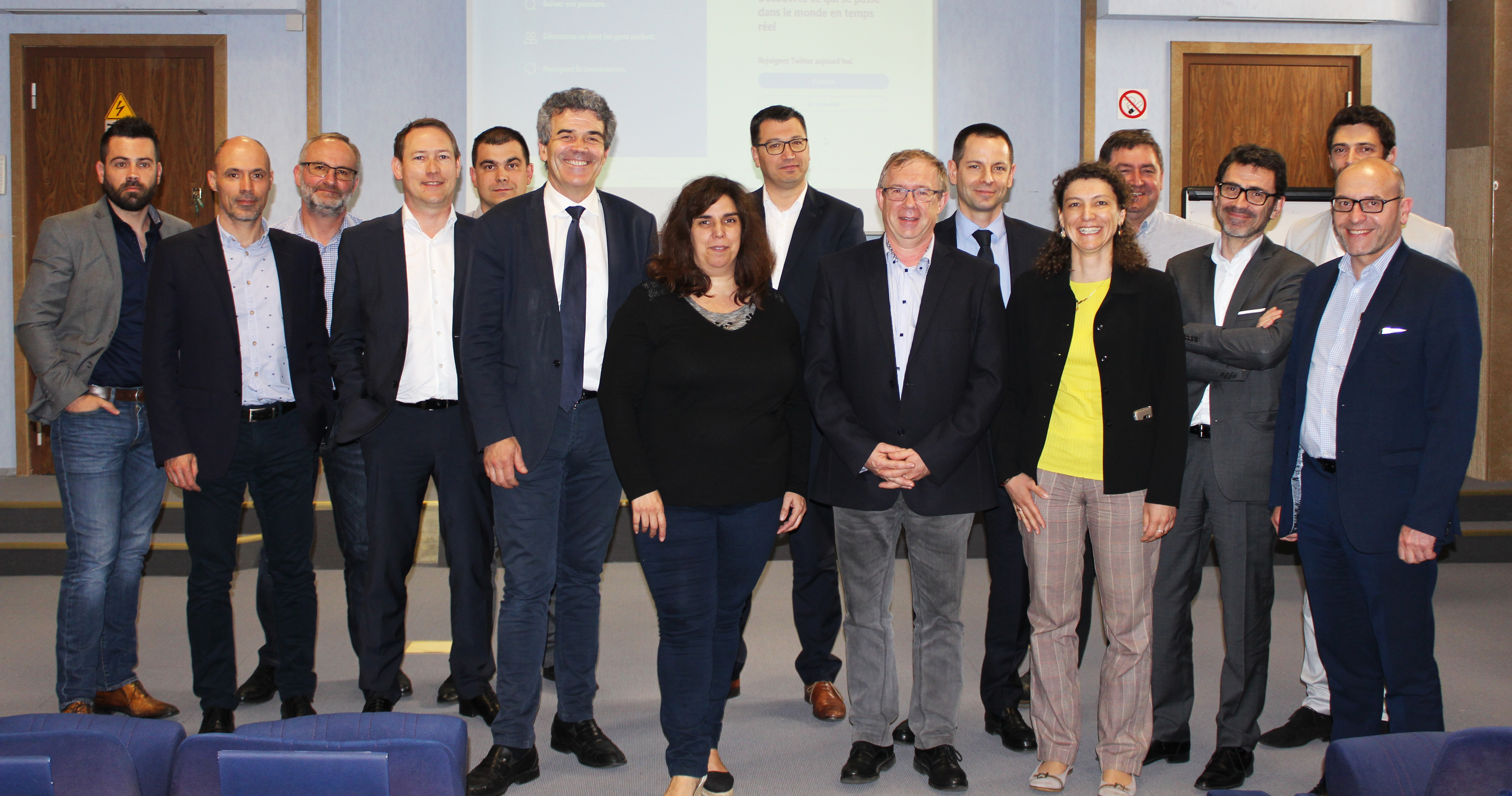 On Friday, April 24, 2018, the directors of the Industry Division companies, led by Jean-claude Boyer, met at the holding company's new premises.
The agenda, presenting CLM, PEINTA and YSEBAERT, who joined the Industry Division at the end of March. An opportunity for everyone to showcase their knowledge and to also conceive potential synergies within this Division.
During this executive committee, a discussion took place in relation to evaluating the economic activity of the 1st quarter of 2018 as well reviewing the implementation of the second phase of group governance. A vital meeting, to provide greater transparency and to improve development within our business.
Finally, as part of the evolution of digital platforms, Denise Guérini, an expert in developing social networks, attended to provide practical solutions to enhance the Division's presence on networks such as Facebook, LinkedIn and Twitter. Her attendance reminded us that communicating via social networks is a catalyst for commercial and global development.
A big thank you to Denise for this great presentation!